You have one of our Ibex TX31 Mini Round Balers with Twine Wrap, and now you are wondering what type of twine will work best with it. Well you aren't alone. Calls come into our support team regarding twine types almost daily. Let's take some time to wrap up this issue once and for all!
Multiple types of twine can be used in the TX31 baler. Over the years, we at Tractor Tools Direct have tested a variety of types, brands, strengths, and lengths of twine. We now sell the two types of twine that we find work the best in our balers.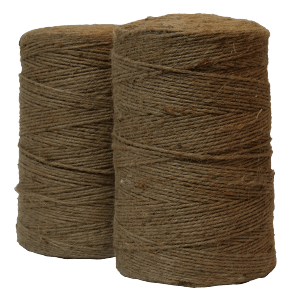 The first type is hemp twine–our most popular twine. Natural hemp twine is fibrous and thus works well in our balers. This is due to the fibers adding more friction to the rollers and to the bale when the bale is pulling the twine into the bale chamber to start wrapping. Other advantages of hemp twine are that it is digestible and biodegradable thus reducing plastic refuse in feedlots and barns that can be created by synthetic twines. One free roll of hemp twine comes with each of our balers so that customers can give it a try.
While we did at one time sell sisal twine, another natural twine, we do not recommend its use in our mini round balers. While its fibrosity is excellent, finding the correct size of roll to fit in these balers is quite difficult. We do, however, recommend sisal twine for our square balers.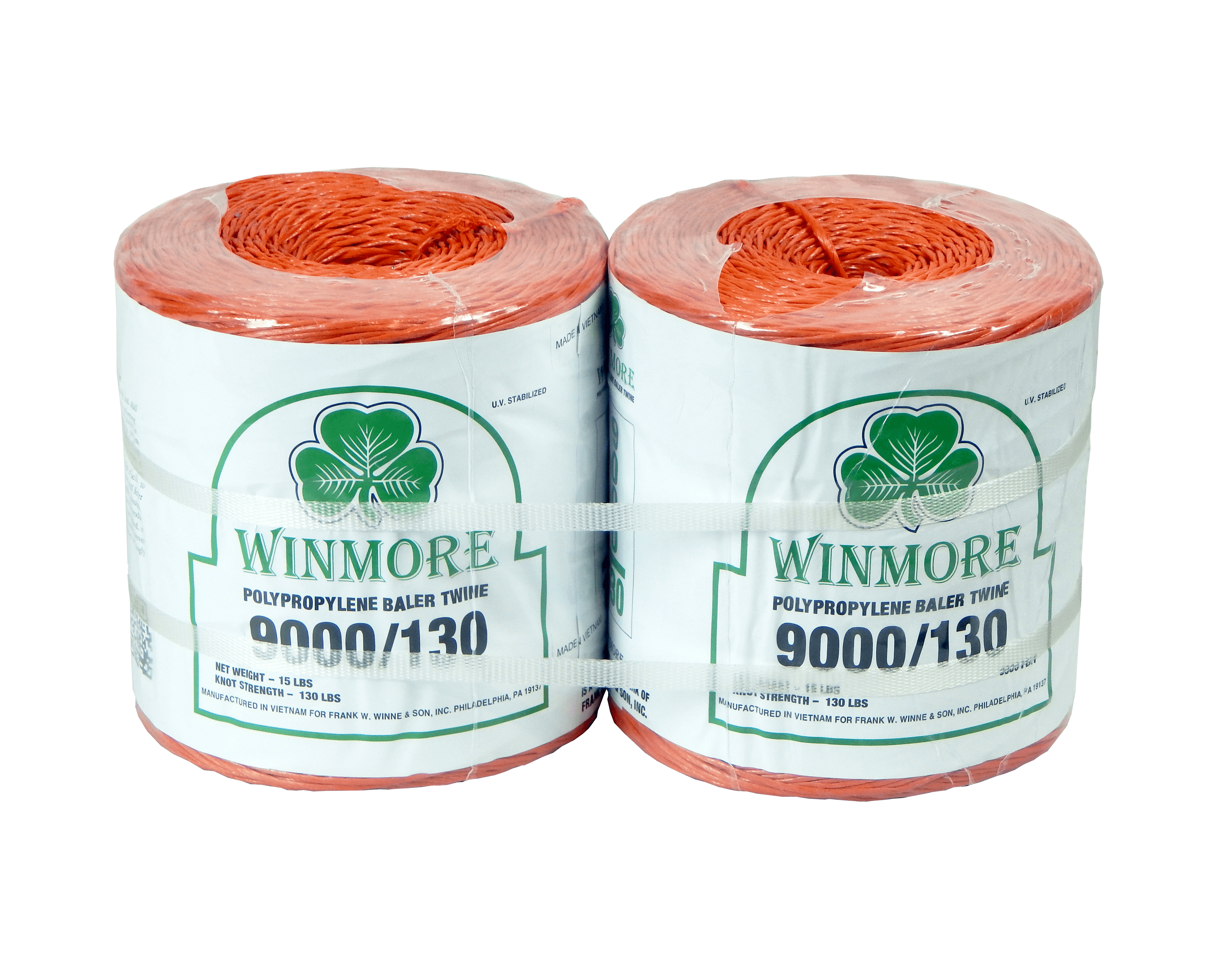 The second type is poly twine. Within poly twines there are a variety of types and roll sizes. There are a few things to keep in mind when choosing a poly twine for our Ibex balers. These balers' twine chambers fit a 9,000-130 twine nicely. The type we sell is 4,500 feet in length and has a 130 lb tensile strength.
However, length and strength are not all that should be considered with a poly twine. Different brands use different coatings and come in different diameters. The coating on a twine will be the biggest differentiator between brands and types. Some have a special UV coating that makes the twine slick or slippery, while others maintain a bit of a fibrous texture. Like we mentioned with the hemp fiber twine, the more fibrous a twine is, the better it will work in these balers. The color of poly twine is typically bright to aid in removal from bales before feeding. Advantages of poly twine are higher tensile strength compared to hemp fiber twine and greater rot resistance.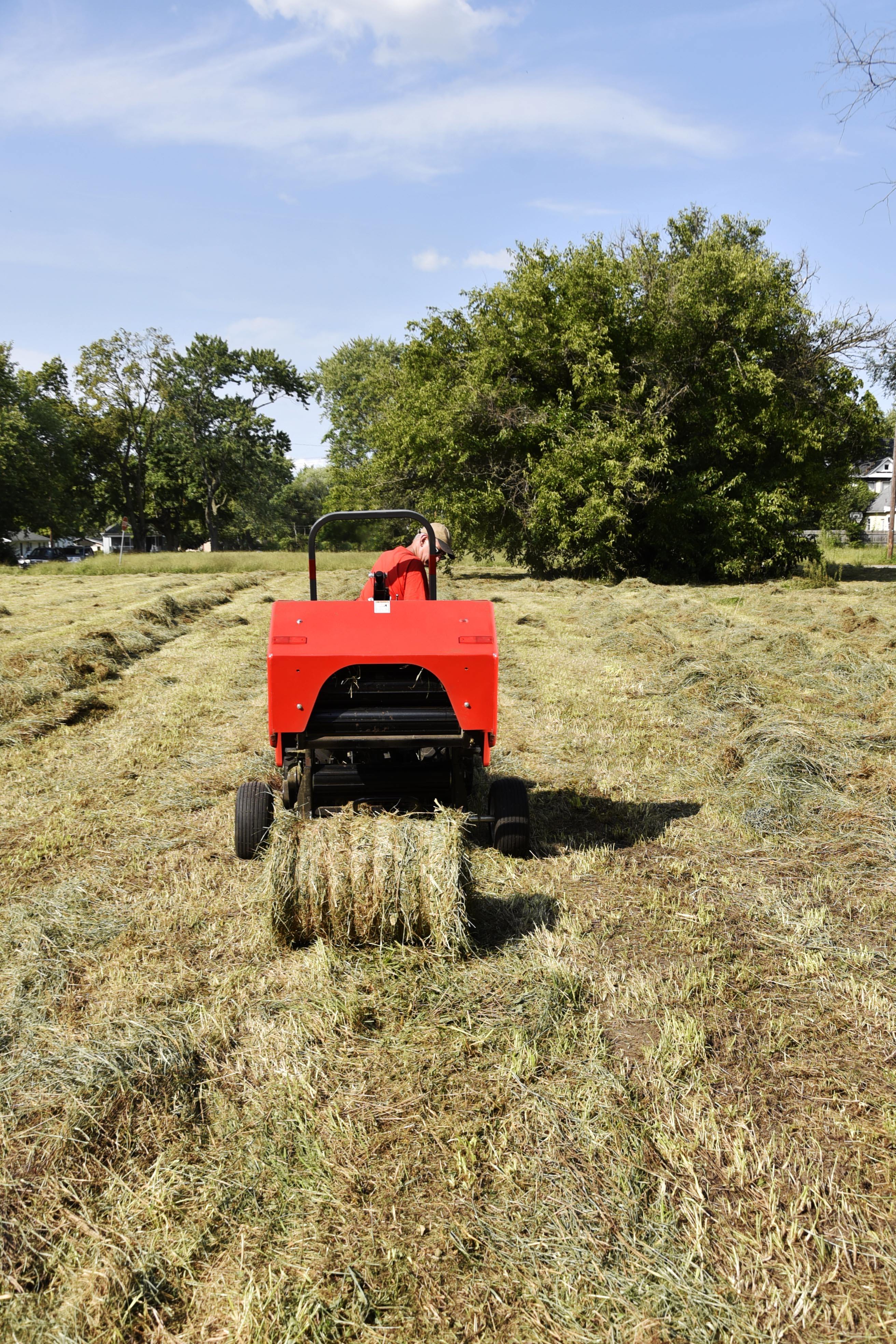 There is one important caveat on poly twines – though it sounds counterintuitive – DO NOT purchase twine for large round balers. The rolls of large round baler twine do not come in the correct diameter to fit into a mini round baler's twine chamber. Furthermore, the twine for large round balers tends to be of a smaller diameter and will not feed through Ibex machines properly. However, provided they meet the above specs, poly twines made for square balers typically work well in mini round balers.
No matter the type of twine you choose--hemp or poly–problems with the bale wrapping process in the field can be avoided by keeping the twine at the correct tension. If tension is too loose, the twine can come off of the pulleys and prevent the automatic tying process from completing. If it's too tight, the bale will not be strong enough to grip the twine to unravel it.
With different twines, you will want to adjust the twine tensioners on the baler to ensure there is proper tension for that specific twine. The rule of thumb here is with a smaller diameter twine, the more tension you will need to have. Also, the more slippery a twine is, the greater the tension that will be needed between the two tensioners. However, with a more fibrous twine, a lesser amount of tension will be needed. Thinner and thicker twines will not work well in this baler. The use of thinner 20,000/110 or thicker 7,200/170 poly twines is not recommended.
Hopefully this has answered your questions regarding the types of twine that will work best in our Ibex TX31 Mini Round Baler with Twine Wrap. If you have further questions, please call 260-BALE-HAY or visit our website here.
To purchase hemp twine follow this link.
To purchase poly twine follow this link.
To view this information, along with more guidance on adjusting twine tension, please click on the video below.
Recent Posts
You have one of our Ibex TX31 Mini Round Balers with Twine Wrap, and now you are wondering what type …

Here at Tractor Tools Direct, we receive many inquiries about sickle bar mowers. While at one time w …

Since opening in 2013, Tractor Tools Direct has been operating under the motto that "compact tractor …