Description
With 7 feet of cutting width, TL84 Flail Mower by Del Morino is ready to handle your big jobs. We're proud to offer an exclusive line of commercial grade flail mowers for larger utility tractors. A heavy-duty flail mower is a superior implement for tough jobs like brush and pasture mowing. And flail mowers evenly distribute clippings, without clumps that kill the grass underneath. We've teamed up with Del Morino of Italy to provide a compact flail mower with features not found in the light-duty bargain brands.
The TL84 flail mower by Del Morino, suitable for tractors ranging from 45 to 70 HP, is an ideal machine for maintaining field edges, trails, pastures, and clearing overgrown areas and brush.
If you need a flail mower, chances are you will want a heavy-duty flail mower, something tough enough to stand up to difficult conditions. Our mower features heavy-gauge steel, large, thick blades, and 3 belts in the drive system. Our flail mowers come fitted with a full set of "Y" blades which are designed for the versatility of cutting through tough brush while also offering a nice cut to any lawn or pasture.
With a working width of 7 feet, it's the perfect size for the bigger utility tractors in both Category 1 and 2 sizes.
We've teamed up with Del Morino of Italy to provide a heavy-duty compact flail mower that is built to last and performs better than the bargain brands:
Ultra heavy-duty Y blades shred material better than hammers and easily mulch material up to 2" in diameter
Italian craftsmanship and quality
Three heavy-duty V-belts standard on all models
Plenty of spare parts on the shelf, ready if you need them
More bends in the steel of the main housing than cheaper models for greater rigidity and durability
Easy manual side-shift: just connect the hitch to a different pin position
PTO shaft included. For cutting instructions, click here.
| | |
| --- | --- |
| Model | TL84 Flail Mower |
| | |
| Cutting Height, Variable* | |
| | |
| | |
| | |
| | |
| | |
| | |
| | |
| | |
| | 2" Diameter with Y Blades, 3" Diameter with Hammers |
| | |
| | 6mm (0.236") - 8mm (0.315") with reinforcements |
| | |
| | |
* The cutting height depends not only on the position of the roller but also on the inclination of the mower, which is controlled by the top link. The cutting heights listed in this table are measured when the mower is parallel to the ground.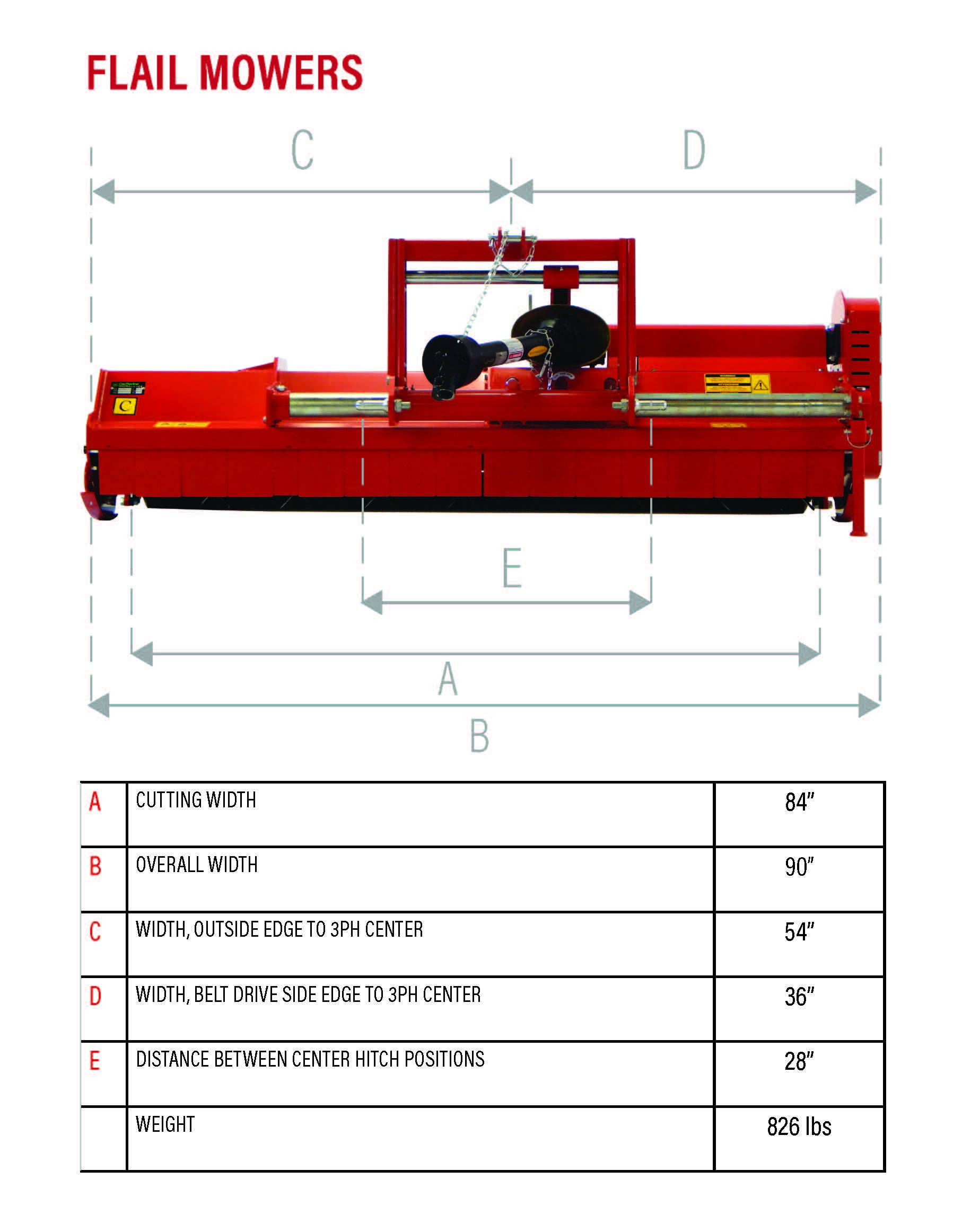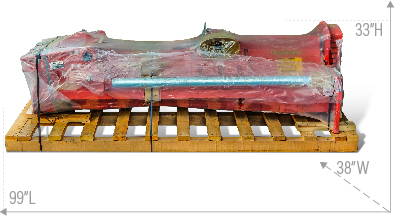 | | |
| --- | --- |
| Delivery Type | Continental US |
| | |
| Freight (Free Lift Gate Service) | Place in cart to calculate shipping. |
For the largest tractors that still have Category 1 three point hitches. High productivity rates can be achieved.

EXAMPLES:

TYM TM554
Kubota MX Series
John Deere 4 Family

*These are some examples of tractors. For implement compatibility check the product specifications. Call us to ensure that your tractor is a perfect fit:

(260)225-3429. We're here to help!
View All
Close
Additional Information
| | |
| --- | --- |
| Discounts: | 5% off on all 2 implement purchases, 10% off on all 3 implement purchases |
View All
Close
Other Customers Have Also Bought: