Ibex TS51C Drum Mower with Conditioner
SKU:

GA130LDR

UPC:

MPN:

Condition:

New

Shipping:

Calculated at Checkout
Description
These top of the line drum mowers are designed for maximum production rates with minimum down time, and have several exclusive features not found on other brands. With a built-in flail conditioning system, this mower will spread the cut crop and reduce drying time, often eliminating the need for a separate tedder operation. Durability and fast cutting speeds will get you in and out of the field in less time and without hassle.
The design of a drum mower is mechanically much simpler than sickle bar and disc mowers. For nearly all hay cutting applications, it is a superior design that cuts faster with fewer problems. The drum mower design, which has been very prominent in Europe for decades, is finally gaining popularity here in the US, and rightly so.
In the past, the only drawback of drum mowers was that they would windrow the cut crop into a tight pile that does not dry well. If you can imagine the cut grass stacked like a row of fallen dominoes, you have the idea of how conventional drum mowers windrow hay. This tight windrow cannot be directly baled because the underside will never dry. It needs to be spread out with a tedder to dry, and then raked into windrows.
Our manufacturer, Galfre, solved this problem with the introduction of their patent-pending Black Hole conditioning system. A series of teeth have been added to the neck of the cutter drum. These teeth provide a flailing action that breaks stems and ejects the hay out the back of the mower, spreading and fluffing it in the process. The result is a faster drydown time that rivals complicated and expensive haybines and discbines. The Black hole system has no moving parts.
A drum mower has only two large counter-rotating drums. These drums create a great deal of inertia, helping you to power through the thickest hay conditions. The drums are powered from above by a simple gearbox, not with multiple small gears from below like a disc mower. These drum mowers use only three inexpensive, reversible blades per drum. They can be easily sharpened or simply replaced when dull. Replacing a blade is a simple process. This simplicity in design makes them easier to use and maintain, while also making them more durable.
While other manufacturers continue to use belts between the main PTO and the drum gearbox, all of our drum mowers use a durable shaft-driven system. Shaft drive means no belts to come off, slip, or break at the most inconvenient times. The TS51C also has a simple system for transport – no hydraulics required. Just release the breakaway system, manually swing the mower to the rear, and drop a pin in place to hold it there.
This machine is quality crafted by Galfre of Italy, with a proven design in use for over 20 years. Every drum is factory tested to be dynamically balanced, reducing vibration and prolonging machine life. When you buy this mower, you can count on a quality machine that will give you many years of trouble-free performance.
PTO shaft included. For cutting instructions, click here.
| | |
| --- | --- |
| Model | TS51C Drum Mower |
| | |
| | |
| | |
| | |
| | |
| | |
| | |
| Min. Tractor Engine Power | |
| | |
| | |
| | |
| | |
| | |
| | |
| | | |
| --- | --- | --- |
| Cutting Height without Lift Kit | Lift Kit Adds: | Max Height with Lift Kit: |
| | | |
*Cutting heights are approximate and can vary based on ground conditions as well as point of measurement.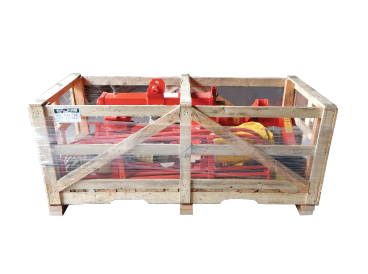 | | |
| --- | --- |
| Delivery Type | Continental US |
| | |
| Freight (Free Lift Gate Service) | Place in cart to calculate shipping. |
| | |
Machine requires assembly.
Slightly larger than the subcompact series, these implements will increase productivity while still working on smaller compact tractors.

EXAMPLES:

TYM TM234
Kubota B Series
John Deere 2 Family

*These are some examples of tractors. For implement compatibility check the product specifications. Call us to ensure that your tractor is a perfect fit:

(260)225-3429. We're here to help!
View All
Close
Additional Information
| | |
| --- | --- |
| Tractor Compatibility: | Engine Power 25+ HP |
| Discounts: | 5% off on all 2 implement purchases, 10% off on all 3 implement purchases |
View All
Close
Other Customers Have Also Bought: