Non-traditional Uses for Mini Round Balers
When you think about baling with a mini round baler, you tend to picture a perfectly windrowed, rectangularly shaped, 3- to 5-acre hay field under blues skies and warm temps. However, here at Tractor Tools Direct, we would like to suggest some out-of-the-box uses for mini round balers. Uses that you might not have ever considered.
Baling Leaves
In heavily wooded areas, a mini round baler is the perfect size for baling leaves that can then be used for garden compost or animal bedding. Leaves can be raked by hand (or mechanically with a rake if space permits) and then baled. A mini-round baler has the advantage over a standard-sized baler in this situation due to its small size and easy maneuverability around trees.
Baling Pine Straw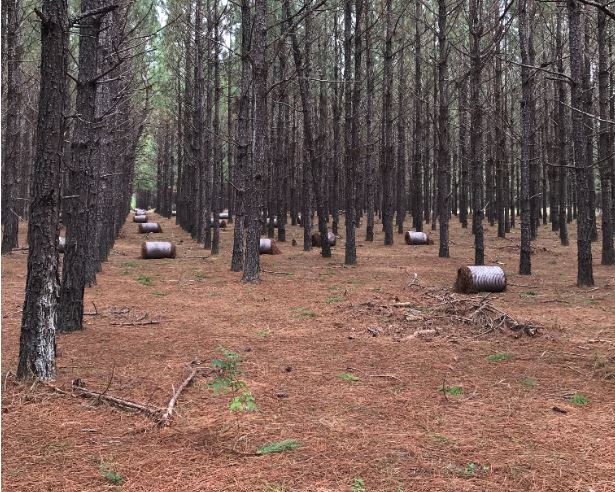 This use has been discussed many times in our blogs. In the southeastern region of the US where pine plantations are prevalent, dropped pine needles are baled for pine straw. This straw is commonly sold in box stores or directly to customers for garden and landscaping mulch. Again, the size and maneuverability of the mini-round baler makes it a perfect choice for harvesting straw between narrow tree rows.
Baling Wheat Straw
Mini round balers can also be used to bale wheat straw. The advantage of a round vs square bale when it comes to straw is that a mini round bale can be easily laid on a barn floor or garden bed and simply unrolled for coverage. This eliminates the extra effort and dust created by "shaking out" a square bale.
Baling in Unusually Sized and Shaped Areas
With their extremely compact size and easy maneuverability, mini round balers can easily bale in tiny and irregularly shaped fields. This brings previously unused areas of a farm into production. Even drainage swales along roads or between larger fields can be baled. Municipalities can also benefit from baling vacant lots, roadsides, and easements.