Since opening in 2013, Tractor Tools Direct has been operating under the motto that "compact tractors do real work!". While our emphasis has primarily been on bringing "haying independence" to small-farm operations through our lines of compact hay equipment, we have also provided power harrows and flail mowers for gardening and landscaping. This summer we are happy to announce an expansion of our Garden & Landscape department with the addition of several new products.
At the heart of many small farms is a compact tractor that is revered and heavily relied upon by its operator. These operators want implements that get the most use possible out of their tractors. Implements that, though smaller than their counterparts, are just as durable and dependable. That is where Tractor Tools Direct comes into play!
Our expanded Garden & Landscaping department will help you get the most out of your compact tractor. We still carry power harrows and flail mowers–implements our customers rely on for their heavy-duty land maintenance needs. However, we have now added chippers, cultivators, and 3-point dump buckets to our inventory. Let's learn more about these products and how they may benefit your small-farm operation.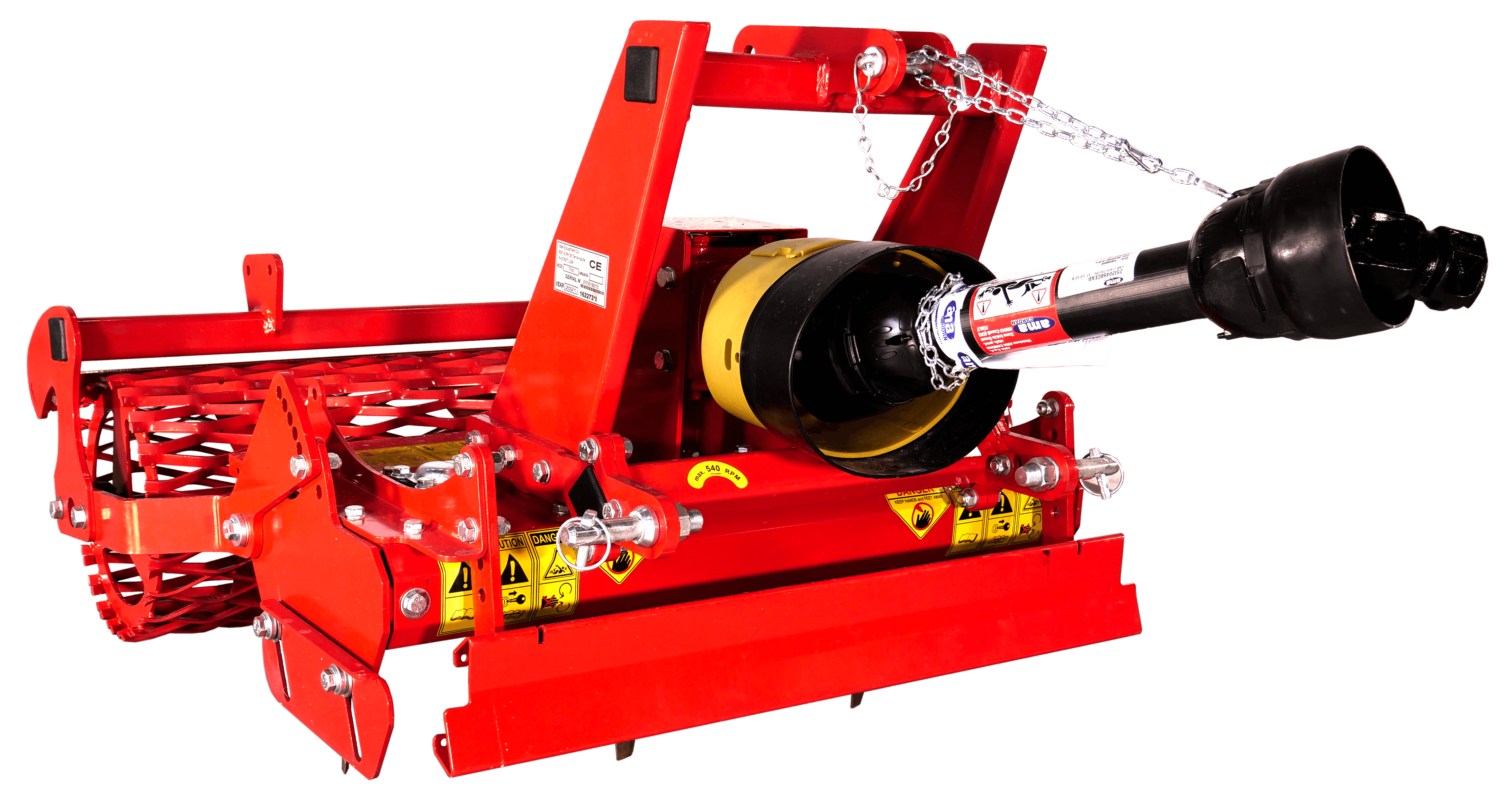 Ibex power harrows mill, aerate, and level the soil with a single implement. Depending on model, they give you a working width between 35" to 60", while only requiring very modest horsepower. Power harrows are great for gardens, fields, construction sites, sporting facilities, riding arenas and anywhere else you need perfectly leveled, weed-free ground.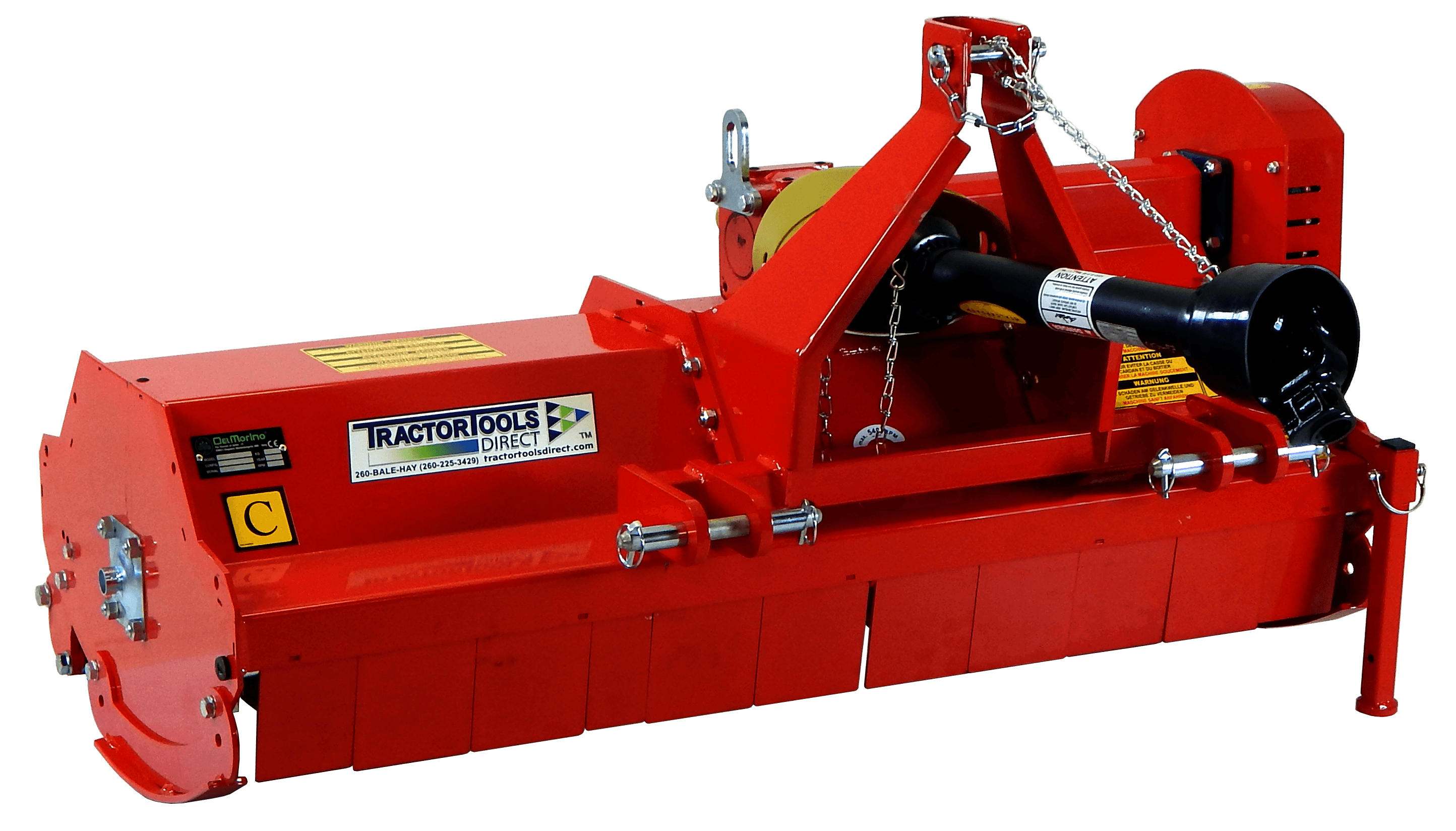 Ibex Flail mowers are superior implements for tough jobs like brush and pasture mowing. And flail mowers evenly distribute clippings, without clumps that kill the grass underneath. Our models range in working widths between 52 and 84 inches and even come in an offset version allowing you to reach under overhanging branches, into ditches, under fences, along pond banks, and any other place where your tractor won't fit or can't safely travel.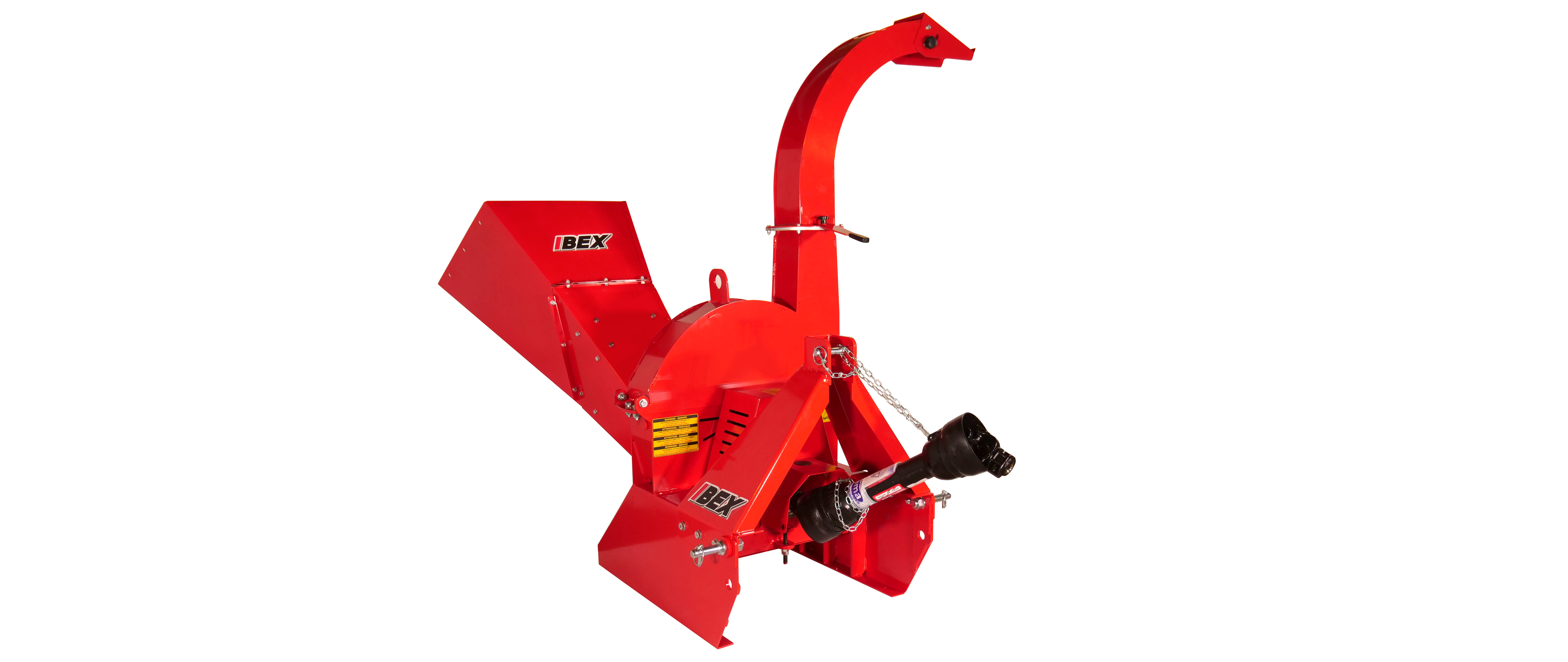 Ibex 3-Point PTO Chippers harness the power of your tractor to quickly process brush, branches, and logs up to 4" in diameter. These chippers were specially built for easy, efficient, and safe conversion of wood debris into mulch without the need of a separate gas motor to fill and maintain.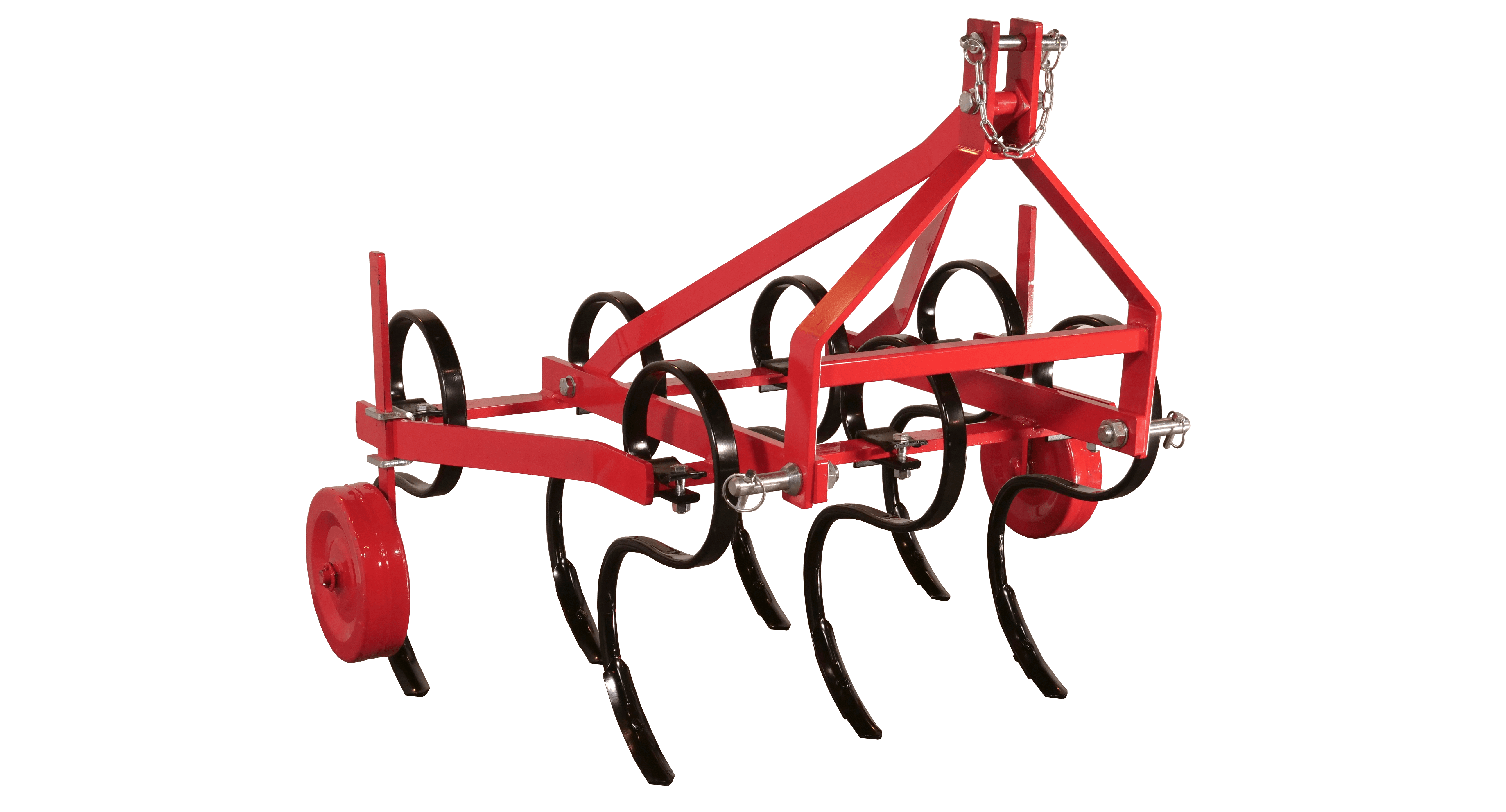 Ibex S-Tine Cultivators allow you to revitalize and safeguard your soil health making them a simple but effective solution for your field, orchard, or vineyard cultivation needs. Their narrow profile allows you to easily work ground between confined rows as narrow as 4". The tines are fully adjustable and their replaceable tips make it easy and affordable to swap them out and get back to work.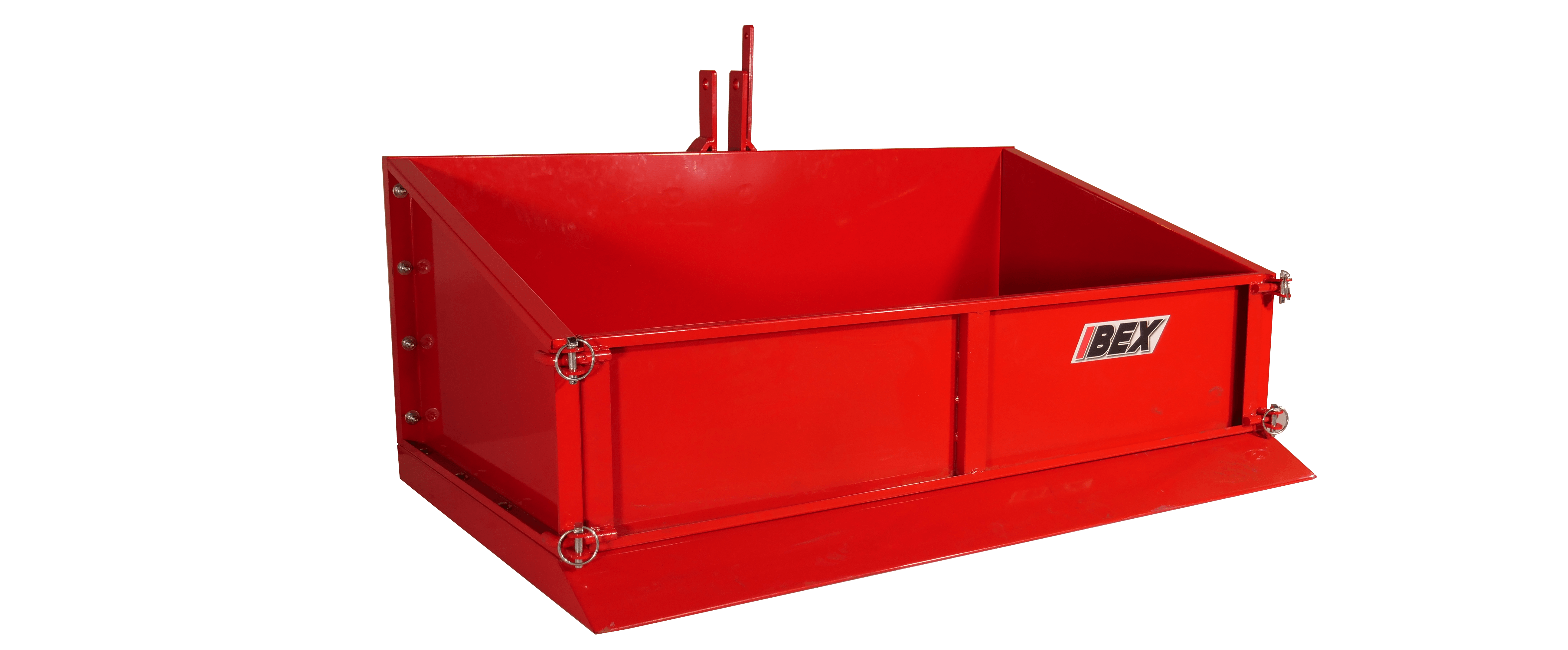 Ibex 3-Point Dump Buckets can be used as a replacement for a loader to move bales, firewood, mulch, feed, fertilizer, compost, wood chips, leaves, tools... the list of possibilities is endless. You can even shovel snow, use it for ballast weight, or use it as a workbench of sorts out in the field. Our models boast an internal depth of 22" with widths of either 47 or 60 inches.
At Tractor Tools Direct we are excited to be able to meet the needs of even more small-farm operators with the expansion and addition of these products. If you find yourself in need of several implements, be sure to check out our Garden & Landscape package deals here in order to earn a discount for a multiple-implement purchase. If you would like to speak with one of our customer service representatives, give us a call at 260-225-3429, and we will be happy to help you choose the equipment you need to meet the needs of your small-farm operation!
Recent Posts
You have one of our Ibex TX31 Mini Round Balers with Twine Wrap, and now you are wondering what type …

Here at Tractor Tools Direct, we receive many inquiries about sickle bar mowers. While at one time w …

Since opening in 2013, Tractor Tools Direct has been operating under the motto that "compact tractor …